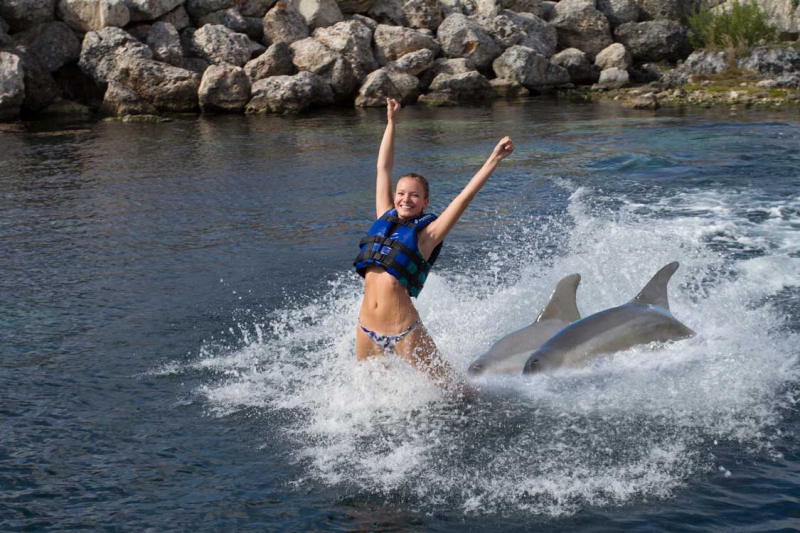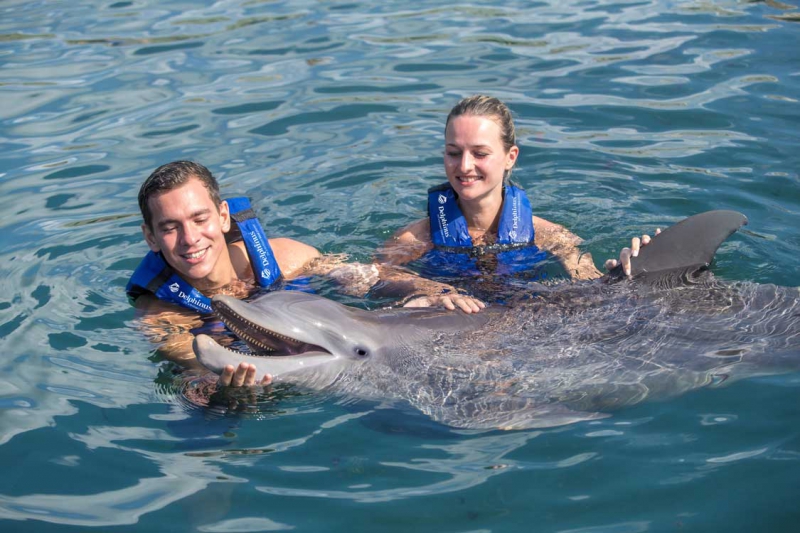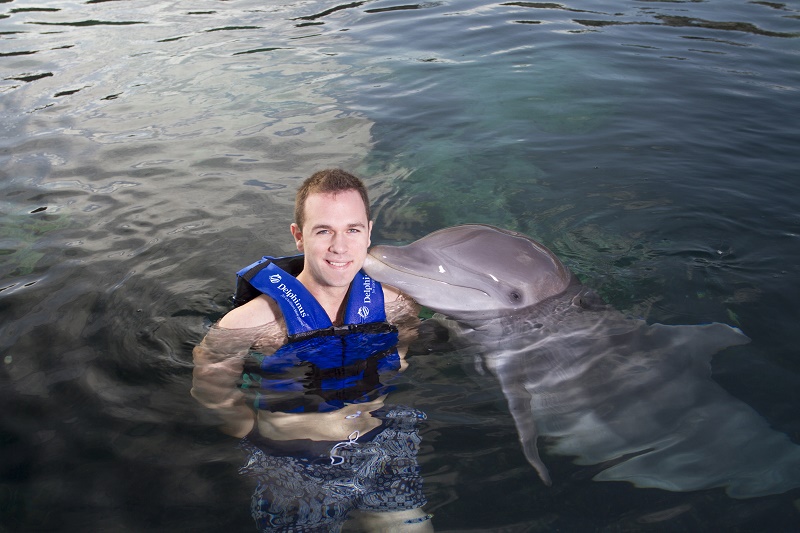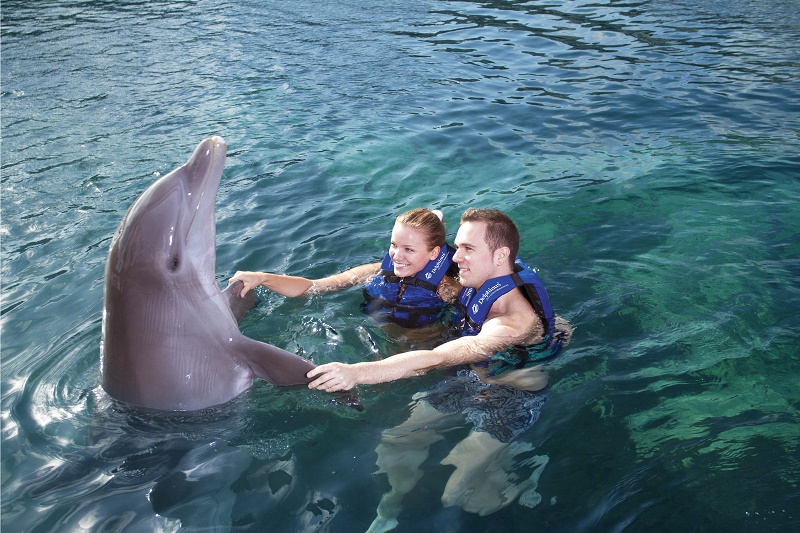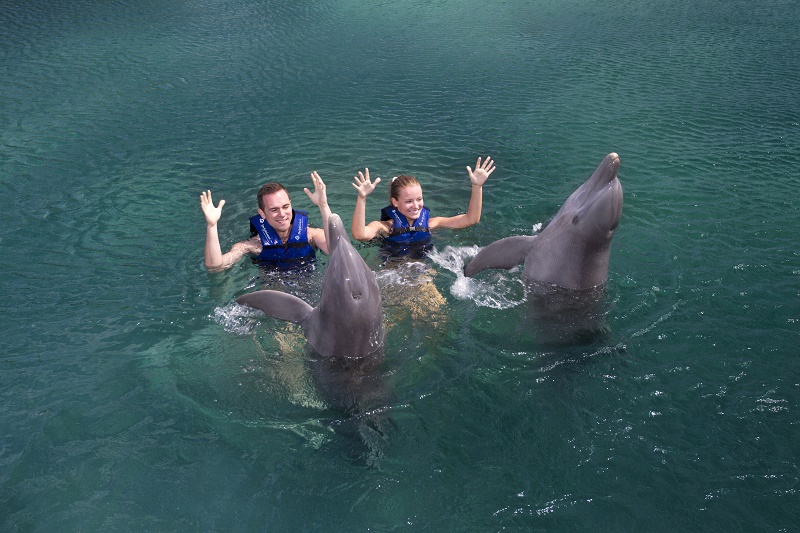 Couples Dream Swim / Cancun - Without transportation
Cancun
Duration 1 h
Description of Couples Dream Swim / Cancun
What better way to have a memorable experience with your couple, family member, or friend than swimming with a tender dolphin. This magical tour takes you to enjoy the following activities: kiss, hug, jumps, free time with the dolphin, and the exciting Foot Push.
Designed for couples (with a family member, friend, or your loved one) looking for a more intimate dolphin experience....
General information of Couples Dream Swim / Cancun
-Monday to Sunday at 10:00 am, 2:00 pm, and 4:00 pm
-Hotels situated in Cancun (downtown and the hotel zone)


What is Included Couples Dream Swim / Cancun
-Life jacket
-Towel rental
-Lockers
-Restrooms and showers
-Orientation (15 min)
-Activities in the water (45 min)
What is Not Included Couples Dream Swim / Cancun
-Videos and photographs
-Transportation (USD $10 p/p)


Recommendations of Couples Dream Swim / Cancun
-Biodegradable sunscreen
-Extra cash for souvenirs, photographs and tips
-Swimsuit
-Change of clothes

Regulations of Couples Dream Swim / Cancun
-Maximum capacity per group: 2 persons
-Minimum age to participate: 3
-Minimum height to participate: 3.2 feet
-Participants must be at least 4 feet and 7 years to participate on their own. If they do not meet these requirements, they must participate accompanied by a paying adult
-Avoid bringing large purses and valuable objects

Cancelation policies of Couples Dream Swim / Cancun
Full refund will apply in the following cases:

1. When the service is canceled by the supplier.

2. Due to illness, presenting a doctor's report.

3. The Cancellation or date change is made prior to 11:00 am the day before the service.



No refunds will apply:
1. If the client does not show on the date and time of service.