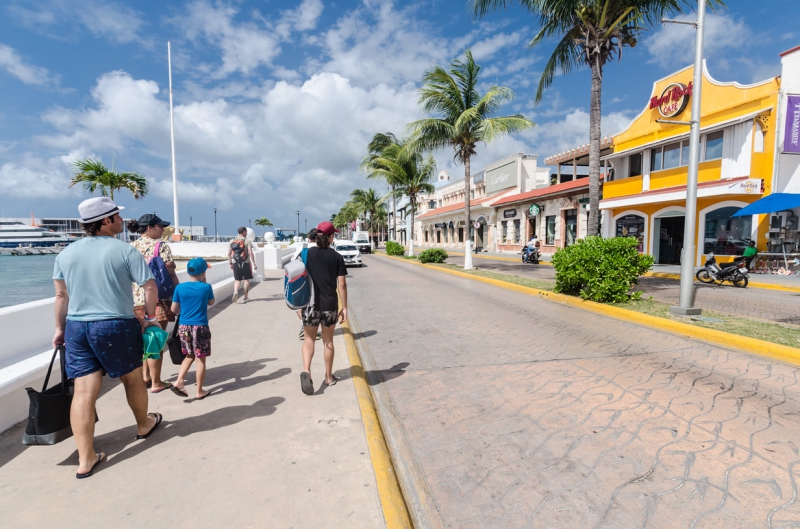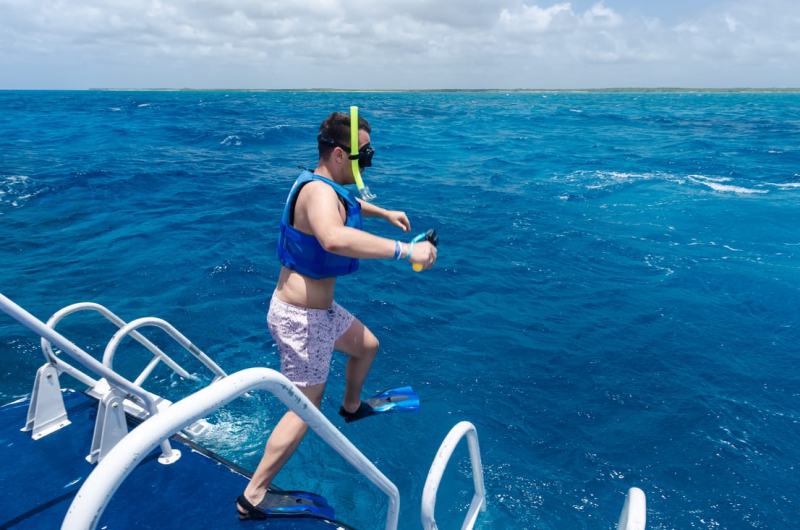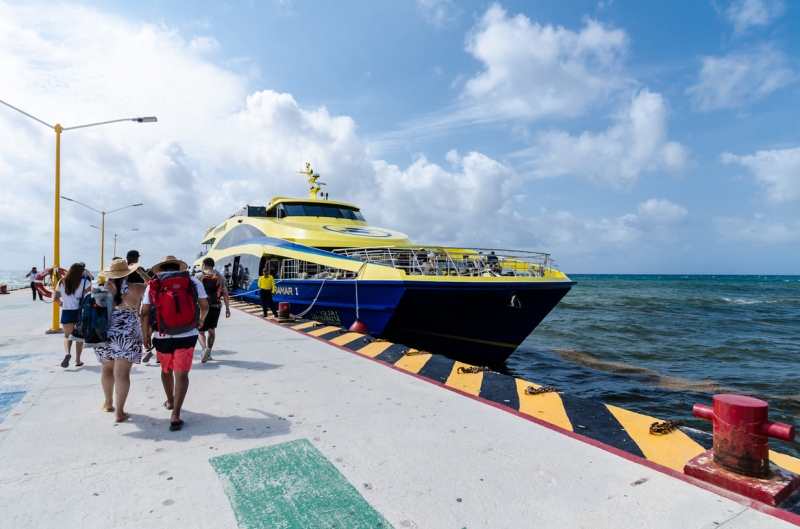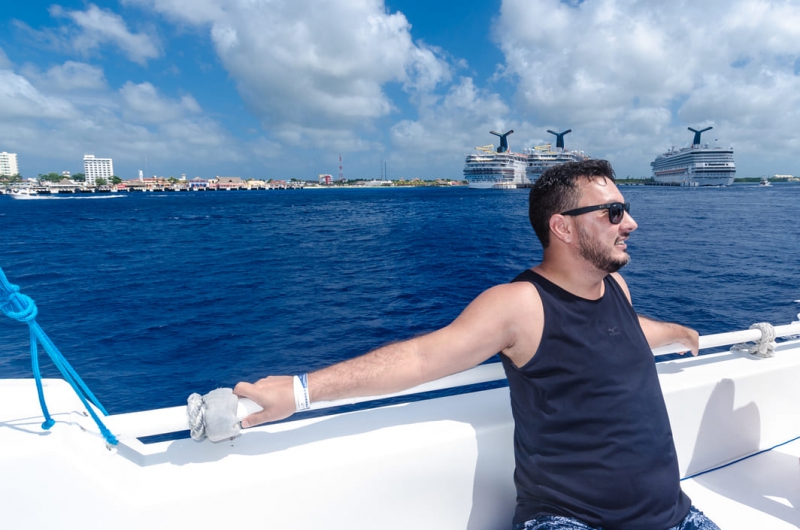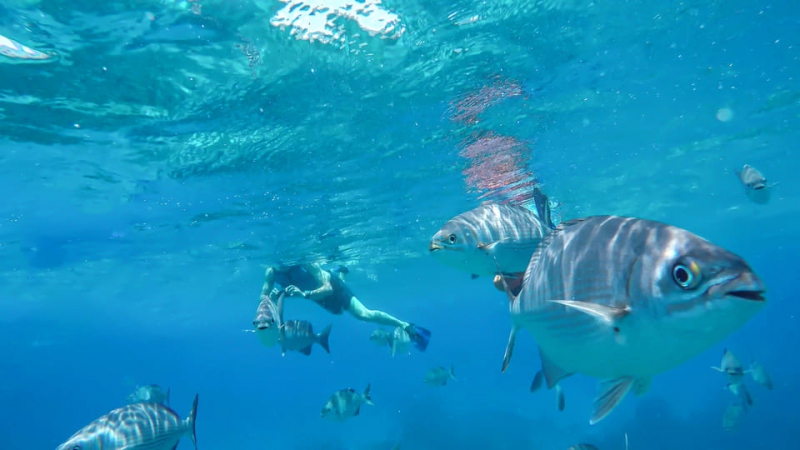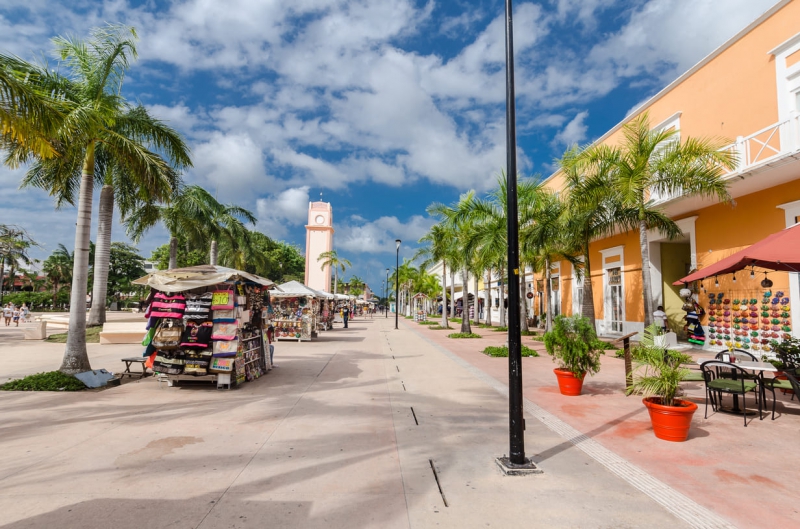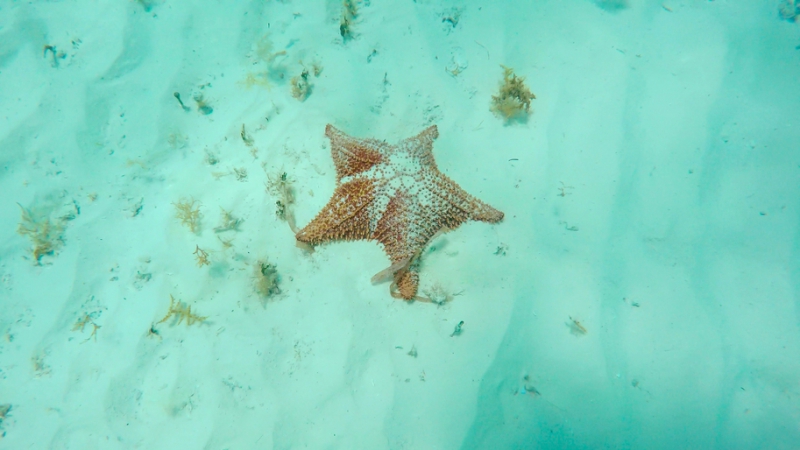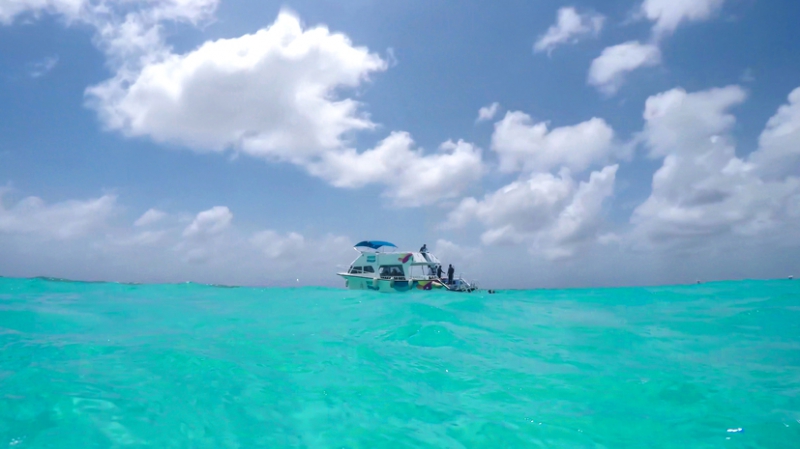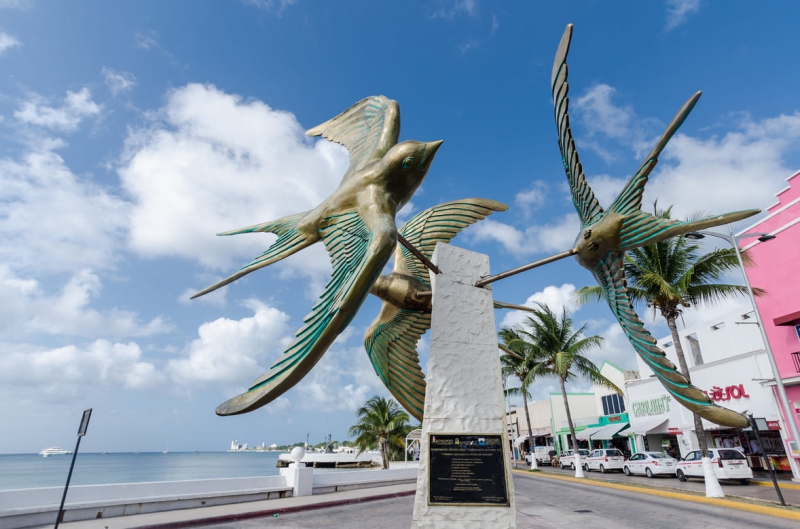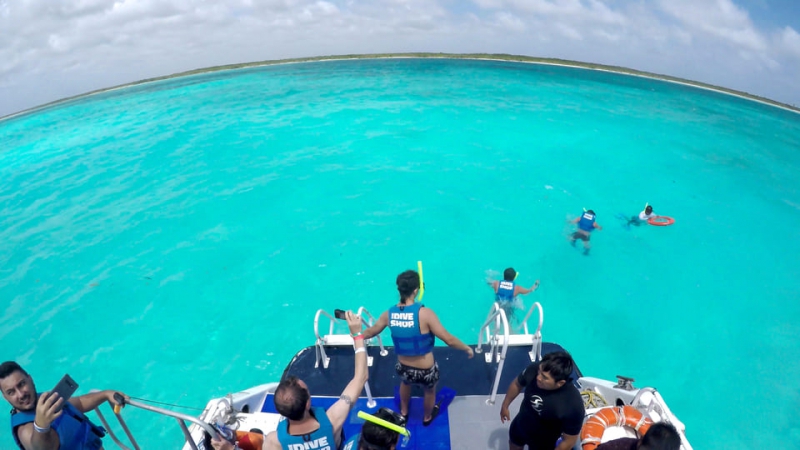 Cozumel Adventure
Cozumel
Duration 12 hours
Description of Cozumel Adventure
Immerse yourself in the crystal clear waters of the Mexican Caribbean on the Island of Cozumel, famous for having the second largest barrier reef in the world. Surprise yourself and enjoy the
most beautiful reefs on the island: Colombia Bajo and Palancar.
Visit the sanctuary "El Cielo" which is famous for the starfish that live there, ending with free time in the "Arenal", where its shallow waters, for the fine
white sand that together form the most whimsical turquoise blue tones.
Venture to explore three of the most beautiful reefs in Cozumel, as well as a paradisiacal beach with abundant marine li...
General information of Cozumel Adventure
From Cancun: Tuesday and Saturday
From Riviera Maya: (Monday to Sunday)

What is Included Cozumel Adventure
ground transportation
round winjet
Guided snorkeling in the reefs (Columbia, palancar and el cielo)
Box Lunch (croissant with Ham and cheese, fish ceviche and pasta)
Drinks (Beer and water)
Snorkeling equipment
What is Not Included Cozumel Adventure
-Tips
-Marine park and pier tax (USD $30 p/p)
-Photographs

Recommendations of Cozumel Adventure
Bring comfortable shoes and clothes, a change of clothes, a towel, a bathing suit on, money or a credit card for purchases, tips and payment of taxes.

Regulations of Cozumel Adventure
-Minors aged
-Beers will be available after the swimming activity
-This activity is not suitable for pregnant women, or persons with heart conditions, motor issues, back or neck problems, or recent surgeries
-People under the effects of alcohol and drugs are not permitted

Cancelation policies of Cozumel Adventure
Full refund will apply in the following cases:

1. When the service is canceled by the supplier.

2. Due to illness, presenting a doctor's report.

3. The Cancellation or date change is made prior to 11:00 am the day before the service.



No refunds will apply:
1. If the client does not show on the date and time of service.
LOMAS TRAVEL
From Cancun (Tuesday and Saturday)
LOMAS TRAVEL
From Riviera Maya (Puerto Morelos to Dreams Tulum) Monday to Sunday