Dolphin Swim Adventure Cozumel
Cozumel
Duration 1 h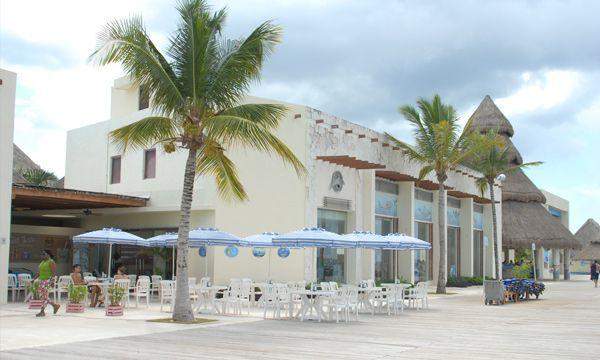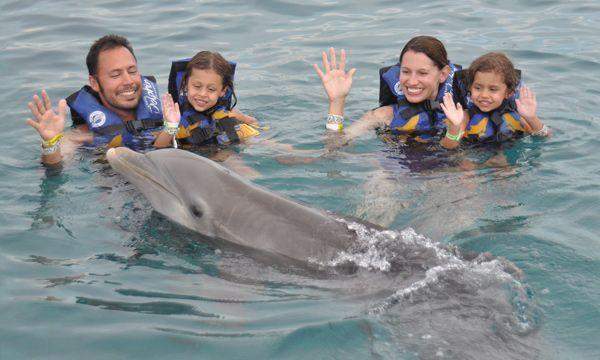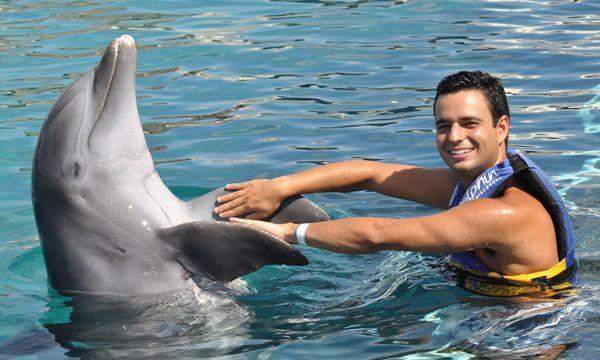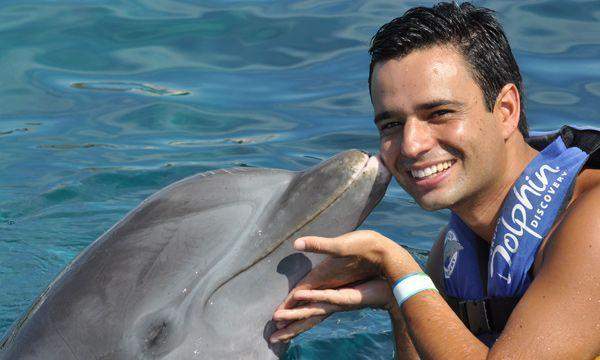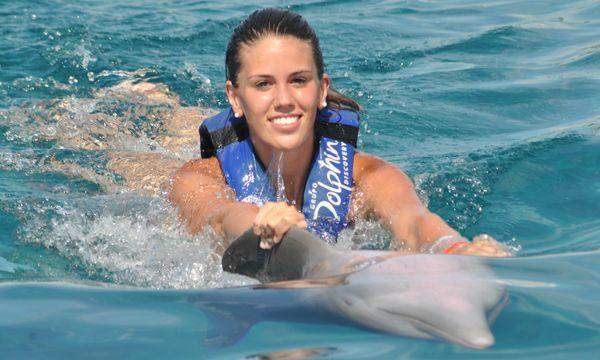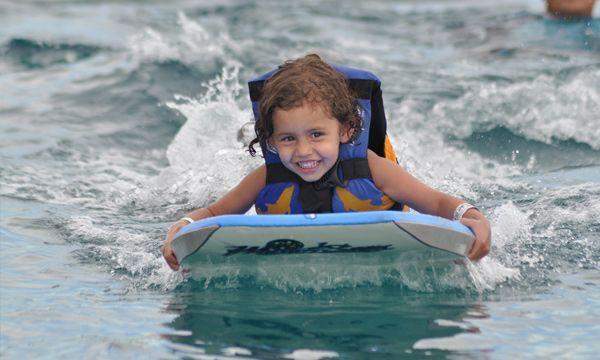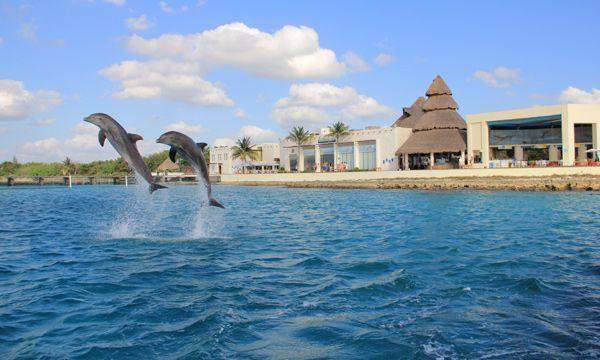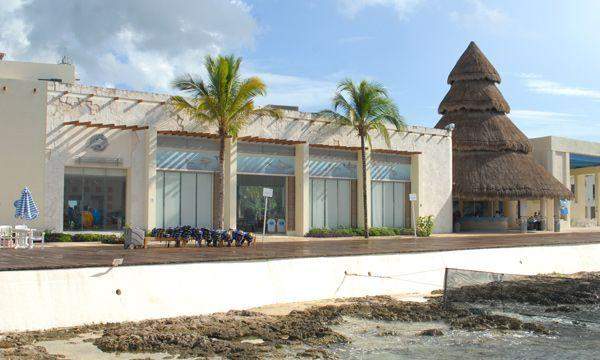 Description of Dolphin Swim Adventure Cozumel
With this tour, swimming with dolphins is lived in the most exciting way, as you will be snorkeling to interact directly with them in their natural environment.

Dolphins will perform some tricks like handshakes, kisses and will even take you for a ride on their belly; this experience includes a visit to the Chankanaab National Park, buffet meal, and two non-alcoholic beverages.
With this program you will have the chance to be as close to dolphins as you have always imagined it, in their own natur...
General information of Dolphin Swim Adventure Cozumel
Monday to Saturday every hour from 9:00 am to 3:30 pm
What is Included Dolphin Swim Adventure Cozumel
-Activities with dolphins: belly ride, handshake, kiss, dolphin song, and dolphin touch
-Free time with dolphins
-Entrance to Chankanaab Park
-Sea lions' show
-Buffet meal with domestic open bar
What is Not Included Dolphin Swim Adventure Cozumel
-Ground transportation
Recommendations of Dolphin Swim Adventure Cozumel
Regulations of Dolphin Swim Adventure Cozumel
-Activity not recommended for pregnant women
-Minimum age required: 1
-Children aged 1 to 5, pay no fee; they will participate in activities suitable for their height and weight
-Children aged 6 to 12 pay the child rate
-Children aged 1 to 7, a/o with a 4 ft. height or below may participate in these activities accompanied by two paying adults only; children of 8 years and older, a/o taller than 4.5 ft. may participate in the activities accompanied by one adult..
-Infants and children up to 7 years old will perform the ?Dolphin Encounter? activities in addition to the Swim Adventure Program. In case that only one child within this age range and with a 4 ft. or below height, he/she will perform the activity with the accompanying adult.
-Maximum group size: 12 participants

Cancelation policies of Dolphin Swim Adventure Cozumel
Full refund will apply in the following cases:


1. When the service is canceled by the supplier.


2. Due to illness, presenting a doctor's report.


3. The Cancellation or date change is made prior to 11:00 am the day before the service.





No refunds will apply:


1. If the client does not show on the date and time of service.
Not Available, please contact your Lomas executive for more information.
X