Activity name
Filter results:
(
0
tour(s))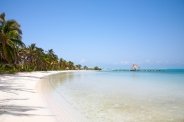 Isla Contoy & Mujeres
How would you like a full day of sun and sea on two Caribbean islands? With this tour is possible. You can enjoy the nat...
Isla Mujeres
LOMAS TRAVEL
0
Price per person
taxes included
Eco Parks
eco-parks
adventure
family-adventures
ecotourism
0
Meet Isla Mujeres
Isla Mujeres, a natural mexican treasure offers many activities and tours to complement your vacations in Mexico.
Enjoy the best Isla Mujeres tours, activities range from relaxing onboard a
0
199
USD
---
The prices indicated in Lomas Travel are per person and include taxes