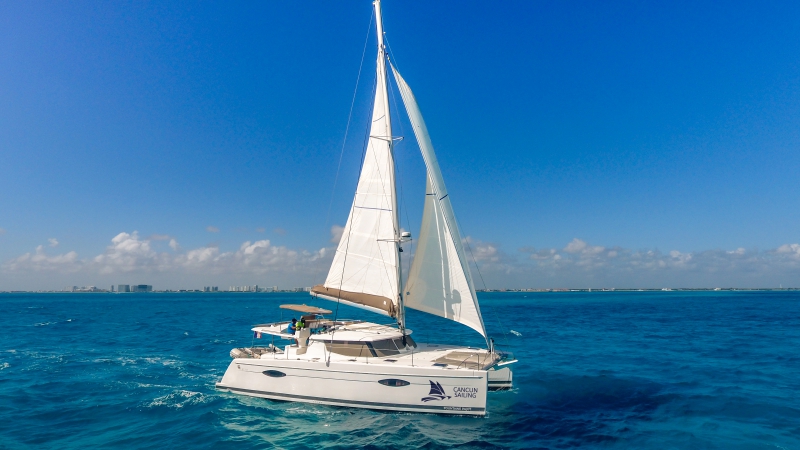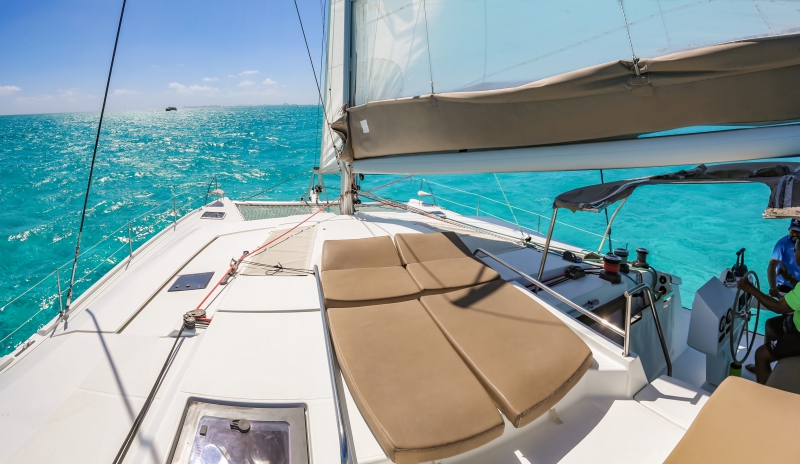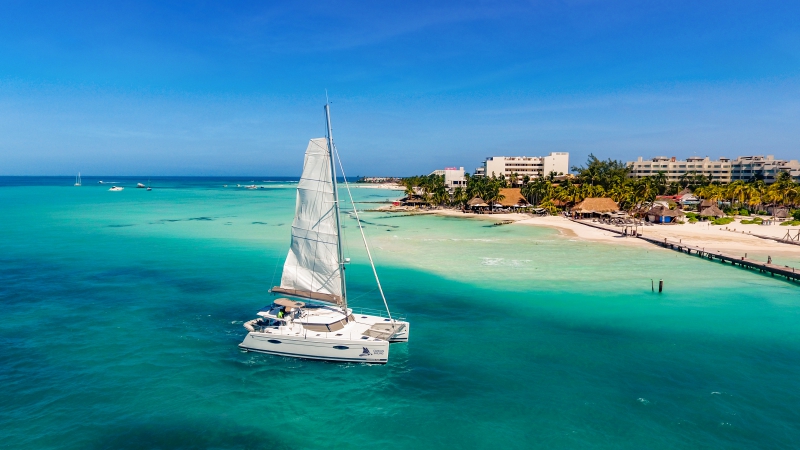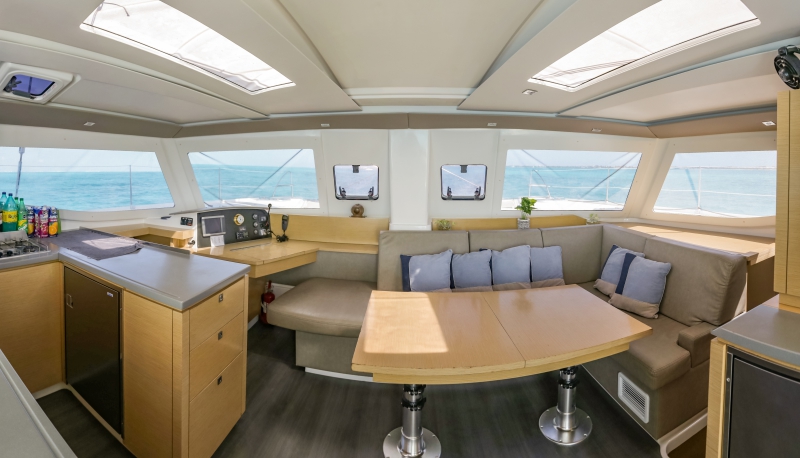 Catamaran Gypse 43 Ft - Without transportation
Isla Mujeres
Duration 4 hrs and 7 hrs
Description of Catamaran Gypse 43 Ft
Our beautiful free-spirited catamaran will take you sailing through the bluest waters.

Live a memorable experience sailing on this incredible catamaran.
Enjoy the amazing views of the Caribbean and get ready to explore an ocean full of fish! One of the best activities in Cancun is snorkeling in the spectacular reefs of Isla Mujeres. Reserve it before it is lost at sea!

Capacity up to 25 people
Live a memorable experience sailing on this incredible catamaran....
General information of Catamaran Gypse 43 Ft
The schedule is open as long as there is availability and the service ends before 10 pm.
What is Included Catamaran Gypse 43 Ft
-Bilingual guide, privilege open bar, welcome cocktail, towels, snorkel equipment and dry snack.
What is Not Included Catamaran Gypse 43 Ft
Food and additional expenses
Transportation with additional cost
The dock and reef tax is $15 USD per non-commissionable person, which is paid at check-in.
Recommendations of Catamaran Gypse 43 Ft
-Biodegradable sunscreen
-Change of clothes
-Cash for tips (optional) and purchases
-Sunglasses
-Swimwear
-Towel
Regulations of Catamaran Gypse 43 Ft
There are four boarding points for the comfort of your group according to availability and operational capacity, please inform the place of departure.

-Minors must be supervised by adults.
Cancelation policies of Catamaran Gypse 43 Ft
Full refund will apply in the following cases:

1. When the service is canceled by the supplier.

2. Due to illness, presenting a doctor's report.

3. The Cancellation or date change is made prior to 11:00 am the day before the service.



No refunds will apply:
1. If the client does not show on the date and time of service.
LOMAS TRAVEL
Catamaran Gypse 25 pax 43 Ft x 7 hrs