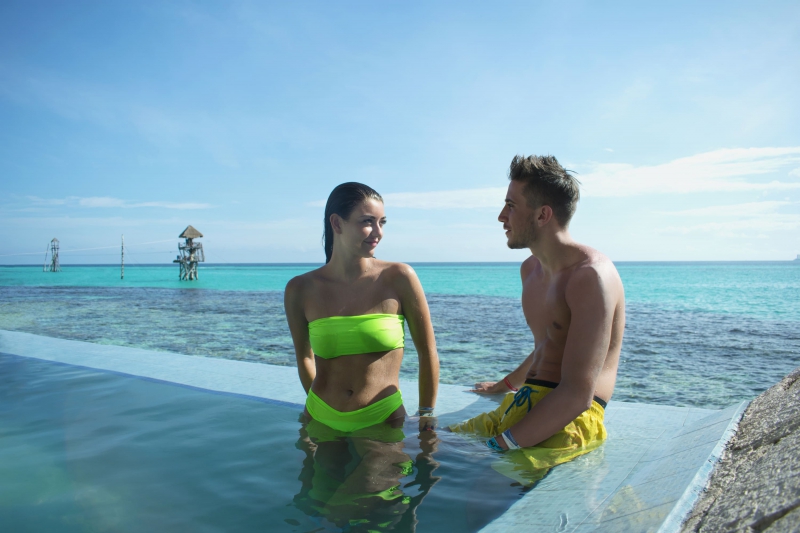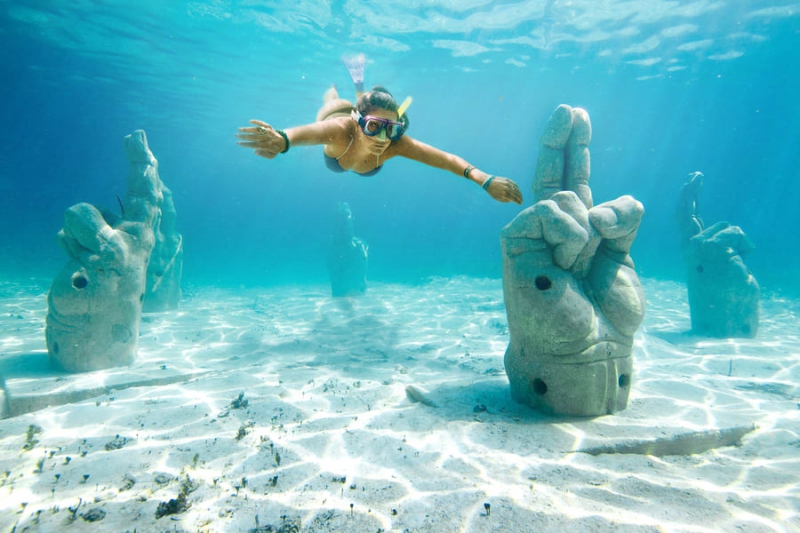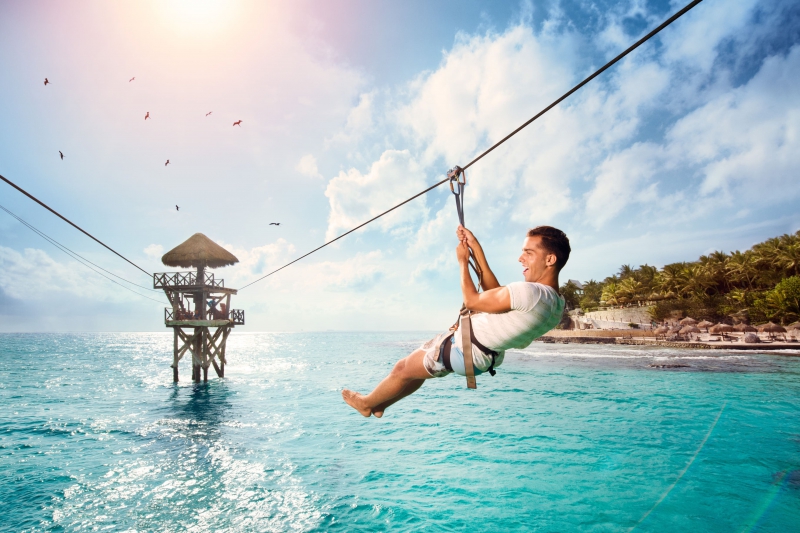 Royal Garrafon & Swim Adventure - Without transportation
Isla Mujeres
Duration 8 hours
Description of Royal Garrafon & Swim Adventure
Experience all what Garrafon Natural Reef Park has to offer in contact with nature, from activities like snorkeling in the Natural Reef Garrafon, the zip-line above the Caribbean Sea of Isla Mujeres to enjoy on you relaxing free time by the sea.

Discover the excitement of swimming with dolphins.
The Dolphin Swim Adventure program will dip you into the water with dolphins that, under our specialists in marine mammals care, will show you the importance of taking care of the environment and will make you remember this day as the best experience of your life.
Live everything that Garrafón Natural Park has for you and collect the best memories that will last forever. Dare to liv...
General information of Royal Garrafon & Swim Adventure
9:00 am
Boarding point: Playa Langosta Pier, km 5, Cancun Hotel Zone. Remember to arrive at least 30 minutes before departure time.
What is Included Royal Garrafon & Swim Adventure
15 min Briefing and 50 min in the water for the Swim Adventure program.
Round trip Cancun - Isla Mujeres - Cancun, departing from Playa Langosta.
National open bar and lunch buffet at Garrafon Reef Park.
Dolphin behaviors such as the famous Belly ride, Handshake, Hugs and Kisses.
Snorkel equipment, life jackets, kayaks, pool, showers and lockers.
What is Not Included Royal Garrafon & Swim Adventure
Photos of your experience with the dolphins.
Transportation to the boarding point.
Dock tax $15 USD per person.
Recommendations of Royal Garrafon & Swim Adventure
Use biodegradable sunscreen to take care of your skin, the environment and marine species.
Bring towels and cash for souvenirs and extras.
Regulations of Royal Garrafon & Swim Adventure
The use of life jackets is mandatory in all programs.
Pregnant women can only do the meeting program, before 5 months of gestation.
Infants from 1 to 5 years old and Minors with a height of up to 1.20m / 47.24in must carry out the swimming experience accompanied by 1 paid adult.
Children from 6 to 12 years old with a height greater than 1.20m / 47.24 and a height less than 1.40m / 55.11in, can carry out the swimming experience accompanied by a paid adult.
Children 13 years and older with a height of 1.40m / 55.11in, must pay their ticket as an adult and can swim alone.
For security reasons, the use of cameras in the water is not allowed, professional photographs will be available for sale.
Cancelation policies of Royal Garrafon & Swim Adventure
Full refund will apply in the following cases:

1. When the service is canceled by the supplier.

2. Due to illness, presenting a doctor's report.

3. The Cancellation or date change is made prior to 11:00 am the day before the service.



No refunds will apply:
1. If the client does not show on the date and time of service.
LOMAS TRAVEL
Without Transportation
LOMAS TRAVEL
1 child free per adult