Dolphin Swim Adventure Maroma
Playa del Carmen
Duration 5 h approx
Description of Dolphin Swim Adventure Maroma
An unforgettable adventure in Cancun and Riviera Maya. This dolphin tour is perfect for families and friends.

After an introductory orientation about the dolphins´ behavior and physiology, this experience includes the following activities: Belly Ride, Boogie Ride, kiss, hug, handshake, and Hand Target. In addition to this, you may also enjoy a delicious lunch and the beach club´s faculties.
The ideal tour for families and friends. This dolphin experience includes Belly Ride, Boogie Ride, and other behaviors. ...
General information of Dolphin Swim Adventure Maroma
-Monday to Sunday from hotels in Puerto Morelos, Riviera Maya, Playa del Carmen, and Tulum
-The tour starts at 10:00 am, 12:00 pm, 2:00 pm, and 3:30 pm
What is Included Dolphin Swim Adventure Maroma
-Access and use of facilities in Maroma Adventures (only for swimmers)
-Lockers
-Activities with dolphins (50 min)
-Meal (tour participants only)
What is Not Included Dolphin Swim Adventure Maroma
-Food and beverages
-Photographs of the activity
-Towels
-Admission for companions (those arriving on their own): MXN $200 p/p (this fee includes admission and access to the beach club)
-Pier tax (USD $10 p/p)
-Transportation from hotels located within the Moon Palace to the Tulum area.
* Participants (USD $10 p/p)
* Companions (USD 15 p/p)
Recommendations of Dolphin Swim Adventure Maroma
-Biodegradable sunscreen and insect repellent.
-Extra clothes
-Extra cash
-Sandals
-Bathing suit and towel

Regulations of Dolphin Swim Adventure Maroma
-This tour is not suitable for pregnant women
-Minimum age to participate: 1
-Infants aged 1 to 5 pay no fee; they will participate in activities suitable for their height and weight
-Minors aged 6 to 12 pay the child rate
-Children aged 1 to 7, a/o with a 4 ft. height or below may participate in these activities accompanied by two paying adults only; children aged 8 and older, a/o taller than 4.5 ft. may participate in the activities accompanied by one adult..
-Infants under the age of 7 will do the "Dolphin Encounter" activities in addition to the Royal Swim Program.
-Maximum number of people per tour: 12
-Children aged 6, and older, pay the transportation fee (children under the age of 6 pay no fee, but must travel on their parents´ lap)
Cancelation policies of Dolphin Swim Adventure Maroma
Full refund will apply in the following cases:


1. When the service is canceled by the supplier.


2. Due to illness, presenting a doctor's report.


3. The Cancellation or date change is made prior to 11:00 am the day before the service.





No refunds will apply:


1. If the client does not show on the date and time of service.
LOMAS TRAVEL
Without transportation
Adults USD $ 139
Children USD $ 89
X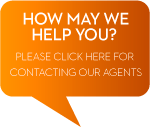 X