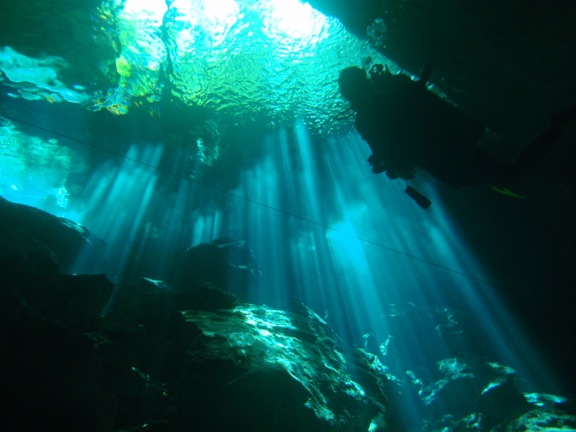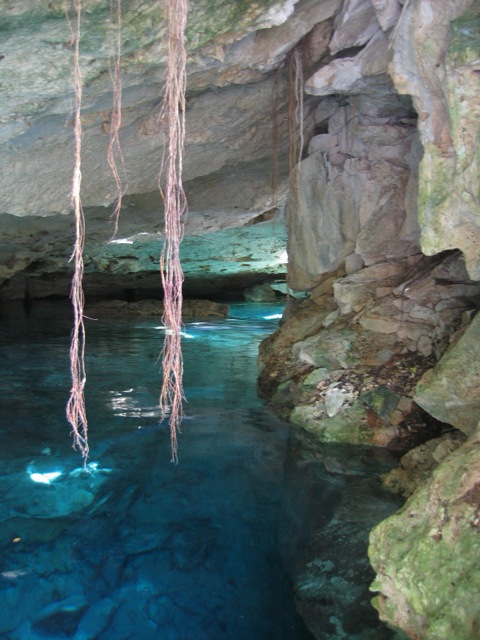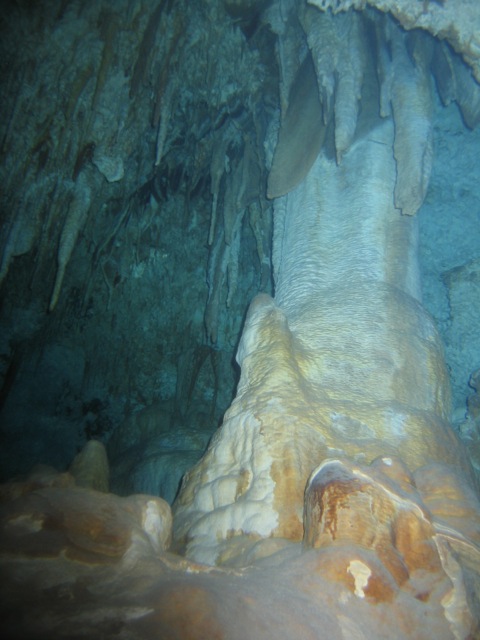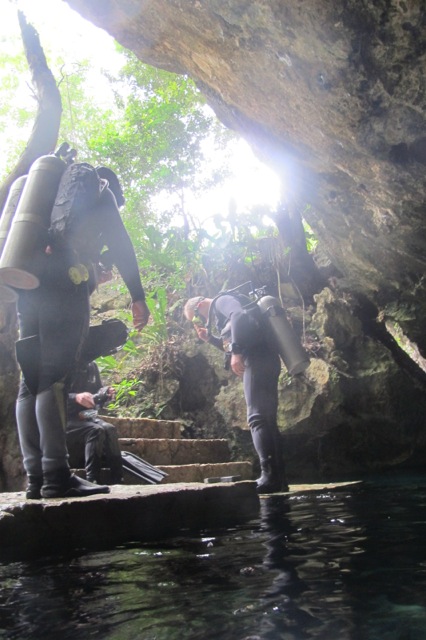 Cavern Dive (Two Tanks) - Without transportation
Riviera Maya
Duration 6 h
Description of Cavern Dive (Two Tanks)
The eastern part of Yucatan Peninsula has underground rivers that run intricate paths. Formed by the characteristic geology of the zone, and the different weather phenomena over time. These have been considered by the Mayan as places that communicated with the underworld, mystical shrines of devotion.

This tour invites you to follow your adventurous instinct and curiosity. Experience the natural wonders that wait within the sinkholes and the underwater caverns; natural light reflecting pools, stalactites, halocline (change of salinity), caverns without any natural light, fossils, among others.

Certified divers cannot miss the opportunity to dive in the mysterious sinkholes and caverns; this tour includes admittance, certified diver guide, two tanks and snacks after the activity. Tour does not include scuba diving gear
Explore the mysterious cenotes (sinkholes) and the underwater caverns of the Riviera Maya. A guided tour designed for ex...
General information of Cavern Dive (Two Tanks)
-Monday to Sunday at 8.00 a.m.
What is Included Cavern Dive (Two Tanks)
-Admittance to the sinkhole
-Certified Diving guide
-Snacks and non-alcoholic beverages
-Two tanks
-Underwater torch
-Weights
-Ground transportation for hotels within the range from Generations Riviera Maya to Palladium, hotels and resorts beyond this range will be applied a USD $15 charge per person.
What is Not Included Cavern Dive (Two Tanks)
-Scuba diving gear
-DIN adapters for scuba diving
-Nitrox (extra charge)
-Dive computer

Recommendations of Cavern Dive (Two Tanks)
-Biodegradable insect repellent
-Comfortable clothing
-Comfortable shoes
-Extra money
-Participants must present Diving certificate
-Towel
Regulations of Cavern Dive (Two Tanks)
- This activity is not permitted to: pregnant women, people with any type of surgery of the ear, heart or lungs; people with diabetes, heart conditions, collapsed lung, epilepsy, asthma, high blood pressure, claustrophobia or under the effects of alcohol or drugs
- Minimum age: 10 years old
-Tour for certified divers only, even if they have not dived recently (one year maximum)
-Groups of 4 certified divers per diving guide
Cancelation policies of Cavern Dive (Two Tanks)
Full refund will apply in the following cases:


1. When the service is canceled by the supplier.


2. Due to illness, presenting a doctor's report.


3. The Cancellation or date change is made prior to 11:00 am the day before the service.





No refunds will apply:


1. If the client does not show on the date and time of service.
Not Available, please contact your Lomas executive for more information.