Cavern Two-Tank Dive (Cenotes)
Riviera Maya
Duration 6 h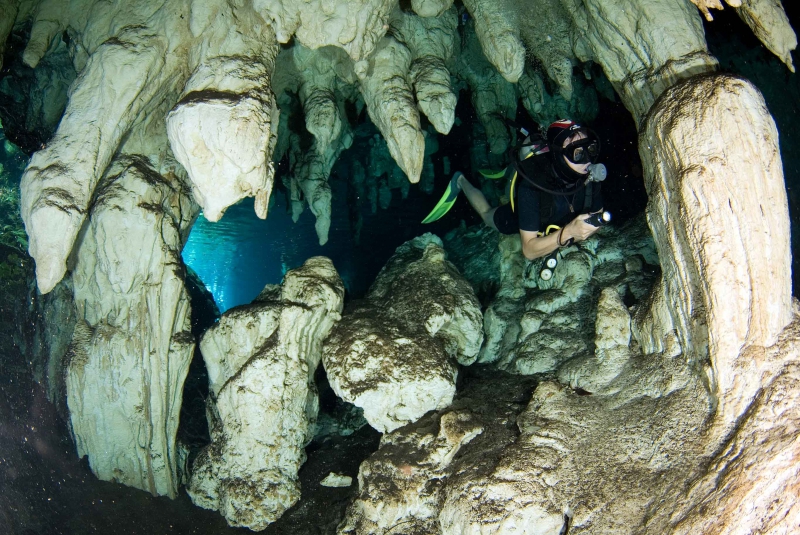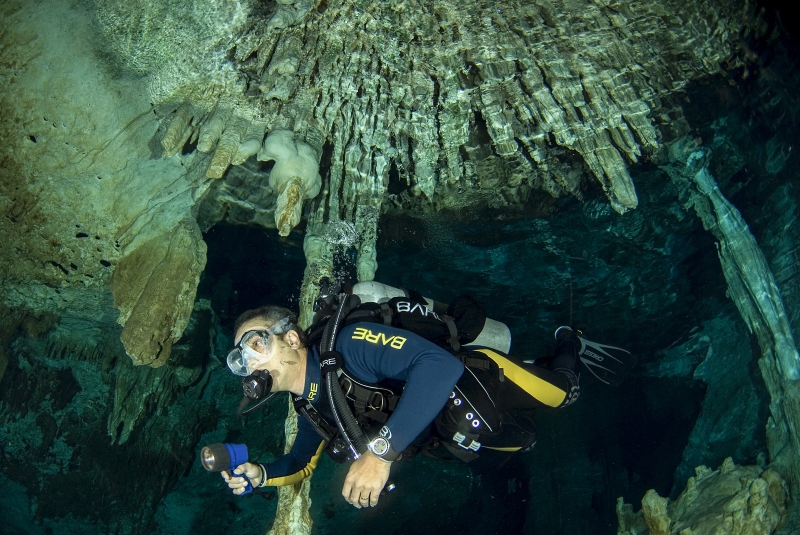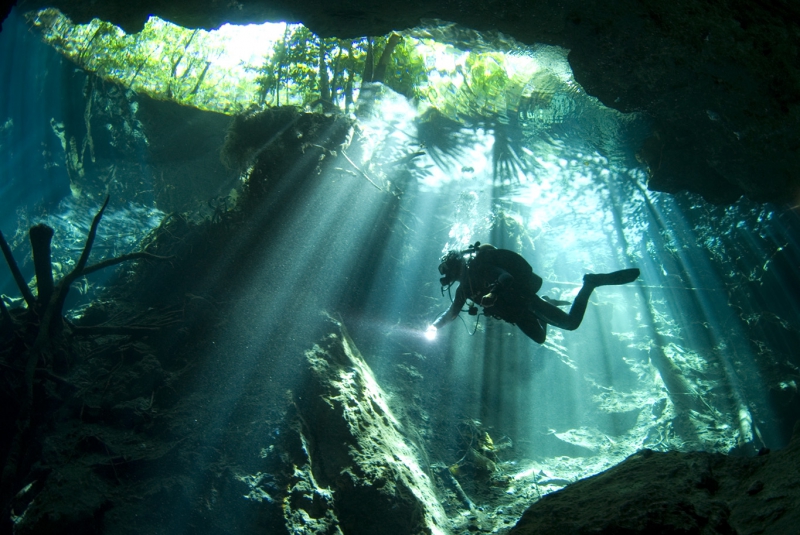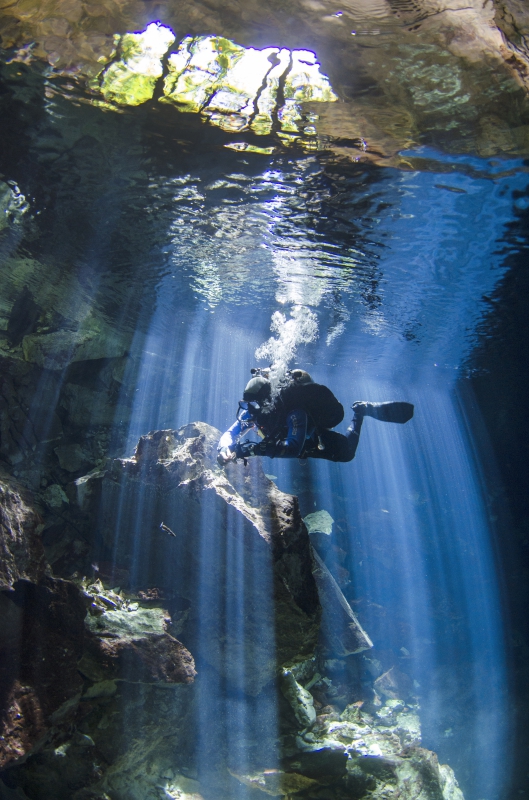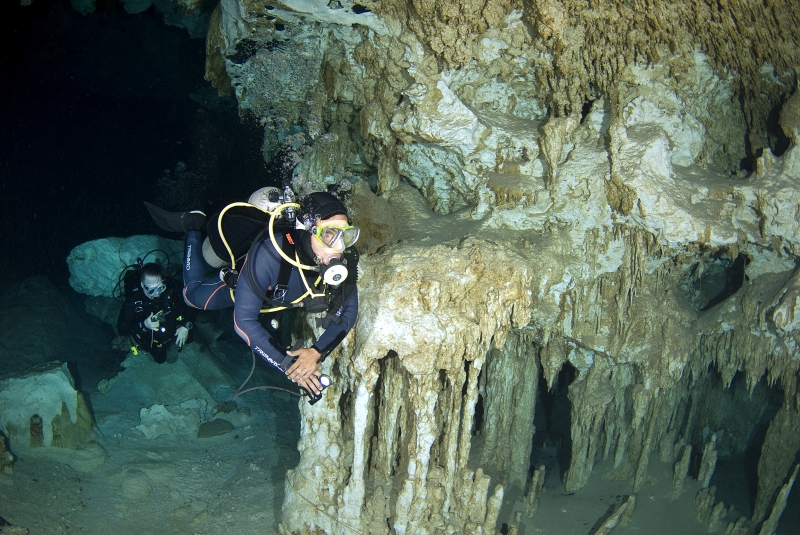 Description of Cavern Two-Tank Dive (Cenotes)
This tour can only be experienced here at the Riviera Maya, and is offered to experienced divers who have completed a minimum of 10 dives and have certification for open waters. You will take part in a unique adventure at famous cenotes located in the Riviera Maya, north of Tulum, that because of their beauty have been featured in National Geographic specials. These cenotes have a depth of 250 feet and their water is so pure that you can even drink it. Throughout the journey you will be guided by expert diving instructors. Available languages: Spanish, English, and Italian.
One of the most spectacular diving experiences in the world awaits you with this tour: diving in cenotes....
General information of Cavern Two-Tank Dive (Cenotes)
Thursday and Saturday
What is Included Cavern Two-Tank Dive (Cenotes)
-Baguette
-Bottled water and soft drinks
-Diving lamps
-Diving equipment
-Wireless Internet service in Marina Scuba Cancun
-Short wetsuit (3 mm)
-Round trip transportation

What is Not Included Cavern Two-Tank Dive (Cenotes)
-Tips
-Video or photos

Recommendations of Cavern Two-Tank Dive (Cenotes)
-Change of clothes
-Cash (for marine park tax, tips and souvenirs)
-Do not bring valuables
-Towel
-Swimsuit

Regulations of Cavern Two-Tank Dive (Cenotes)
-You must present diver's certification card
-This tour is not suitable for persons who have had any type of ear, heart or lungs; heart disease a/o high blood pressure, pregnant women, persons with diabetes, epilepsy, respiratory complications, asthma, collapsed lung, persons under the influence of drugs a/o alcohol.
-We recommend you to limit your alcohol intake the day before the diving session
-Flying is not recommended 12 hours after your diving session
-Minimum age to participate: 14
-Maximum age to participate: 65
-Do not bring valuables
-The use of sunscreen is not allowed
Cancelation policies of Cavern Two-Tank Dive (Cenotes)
Full refund will apply in the following cases:


1. When the service is canceled by the supplier.


2. Due to illness, presenting a doctor's report.


3. The Cancellation or date change is made prior to 11:00 am the day before the service.





No refunds will apply:


1. If the client does not show on the date and time of service.
Not Available, please contact your Lomas executive for more information.
X