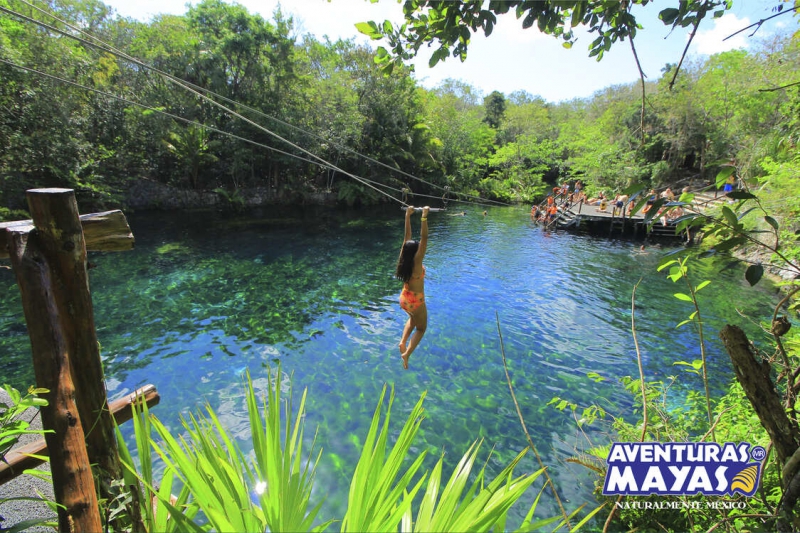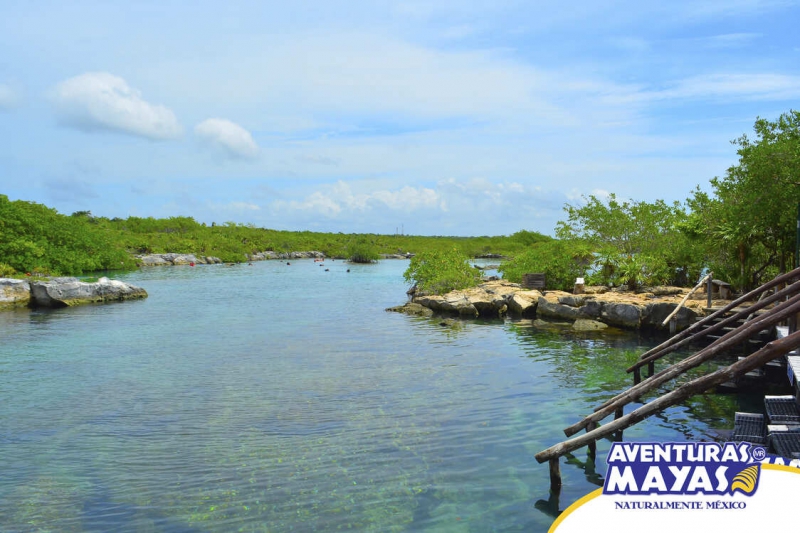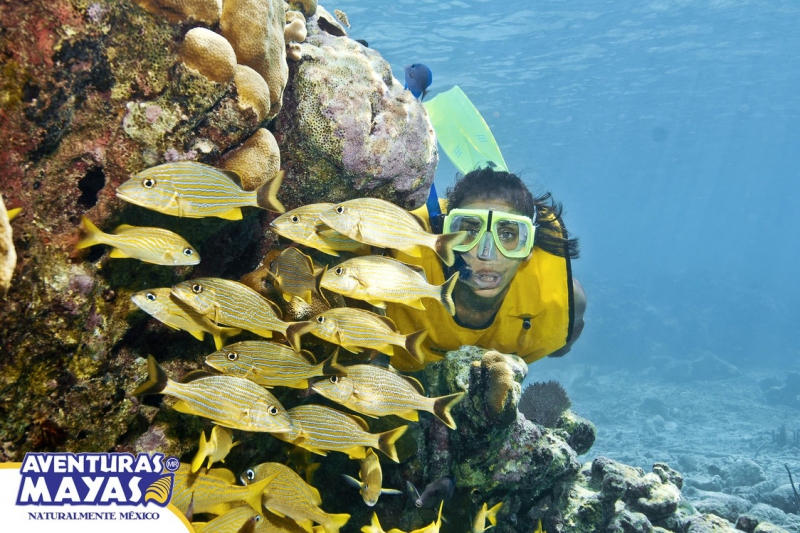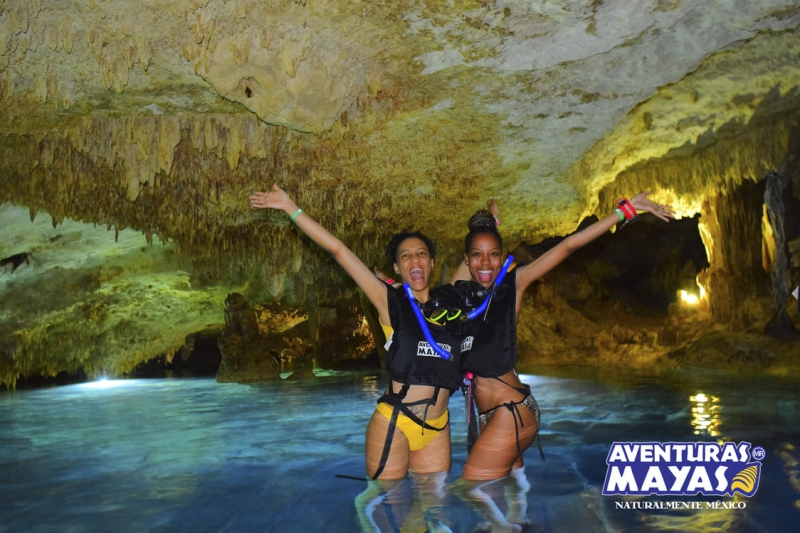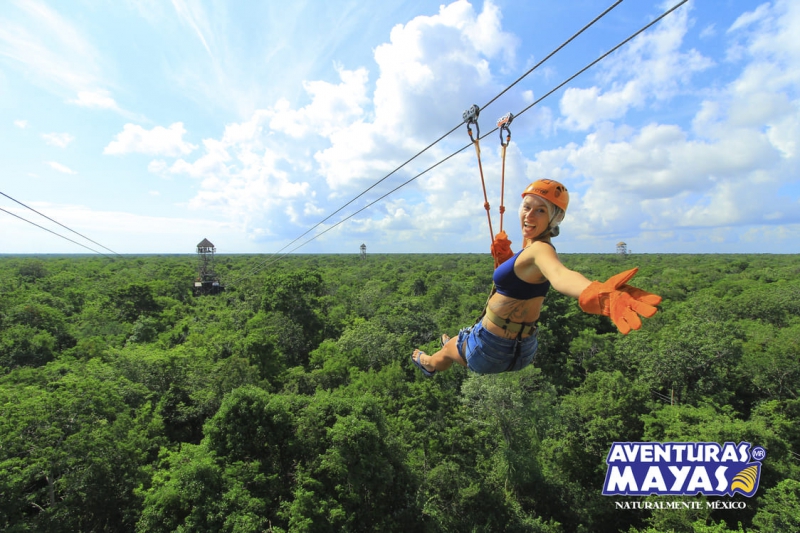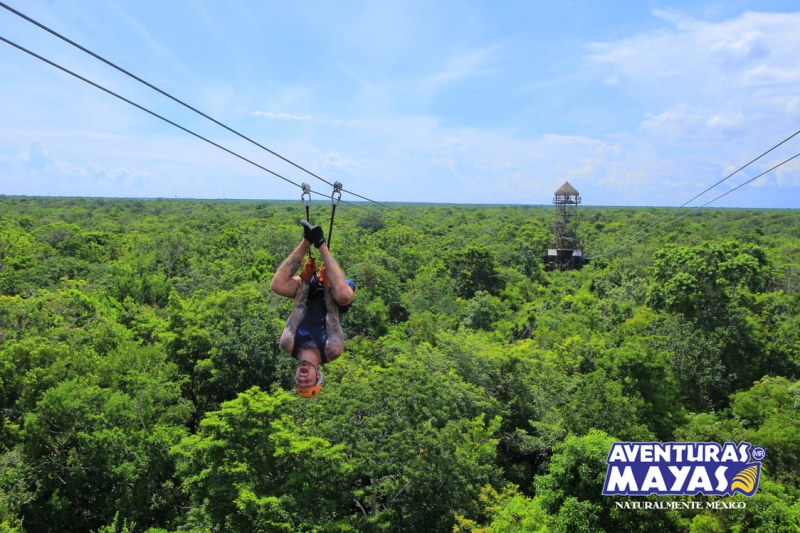 Combo 2 Mayan Adventure + ATVs Xtreme & Zip Line
Riviera Maya
Duration
Description of Combo 2 Mayan Adventure + ATVs Xtreme & Zip Line
Live a wonderful jungle and ocean adventure, and discover in one day three extraordinary ecosystems of the Mayan world. Surprise yourself with Mexico´s biodiversity and join us on the snorkeling tour that will change your way of feeling nature. Dive into the turquoise waters of the Mexican Caribbean surrounded by exotic marine life; explore an underground river in the middle of the jungle and discover the mystical wonders of the Mayan sinkholes (cenotes).

Venture into the Mayan jungle and be a part of nature as you live the most thrilling adventure riding a 4X4 Can-Am ATVs 450 c.c. into the Mayan jungle, the only two passengers approved at the destination. Fly through the jungle canopy in one of our different flight modes on a thrilling zipline ride and swim in a refreshing underground river with crystal-clear waters.

Extreme activities including ATVs, Xtreme Zip-lines and the famous Mayan Adventure...
General information of Combo 2 Mayan Adventure + ATVs Xtreme & Zip Line
Days of Operation: Monday to Saturday
What is Included Combo 2 Mayan Adventure + ATVs Xtreme & Zip Line
Hotel shared round transportation
Professional bilingual guide
ATV rental fees(Single moto)
Helmet and goggles
Lunch and beverages
Snorkeling and climbing equipment
What is Not Included Combo 2 Mayan Adventure + ATVs Xtreme & Zip Line
Souvenirs, handicrafts, clothes, etc.
Photo or video services (photos available for additional cost)
Tips
Optional collision/damage insurance (USD $15 per driver)
Recommendations of Combo 2 Mayan Adventure + ATVs Xtreme & Zip Line
Bring comfortable clothes, sunglasses, bathing suit, extra t-shirt, towel, biodegradable sunblock and repellent and cash (collision insurance, pictures, souvenirs, and tips).

Pick-up varies depending on the location of the hotel, we suggest you contact 24 hours before your tour, to reconfirm your schedule.

Regulations of Combo 2 Mayan Adventure + ATVs Xtreme & Zip Line
Activities take place over two days
Zipline Weight Limit: 135 kg. / 300 lb.
Minimum Driving Age: 16 years old.
Minimum Companion Age: 8 years old.
Collision Insurance (optional): available for $15 USD single and $25 USD double Non-Refundable.

IMPORTANT RECOMMENDATIONS:
Only people 8 years and older can participate in Atv ´s activity as a companion, to drive you must have at least 16 years (driver´s license is not required).
Basic swimming skills required.
Prescription mask available (on the previous request).
This tour is not recommended for people who suffer severe physical / motor problems, or people who are not able to handle moderate physical activity, cardiac or pregnant women.
People under the influence of alcohol or drugs will not be able to participate in this tour.
Cancelation policies of Combo 2 Mayan Adventure + ATVs Xtreme & Zip Line
Full refund will apply in the following cases:

1. When the service is canceled by the supplier.

2. Due to illness, presenting a doctor's report.

3. The Cancellation or date change is made prior to 11:00 am the day before the service.



No refunds will apply:
1. If the client does not show on the date and time of service.
LOMAS TRAVEL
From Cancun Single ATV
LOMAS TRAVEL
Single ATV From Riviera Maya
LOMAS TRAVEL
Double ATV from Cancun
LOMAS TRAVEL
Double ATV from Riviera Maya
LOMAS TRAVEL
Double ATV from Riviera Maya - Only valid for mexican with official ID