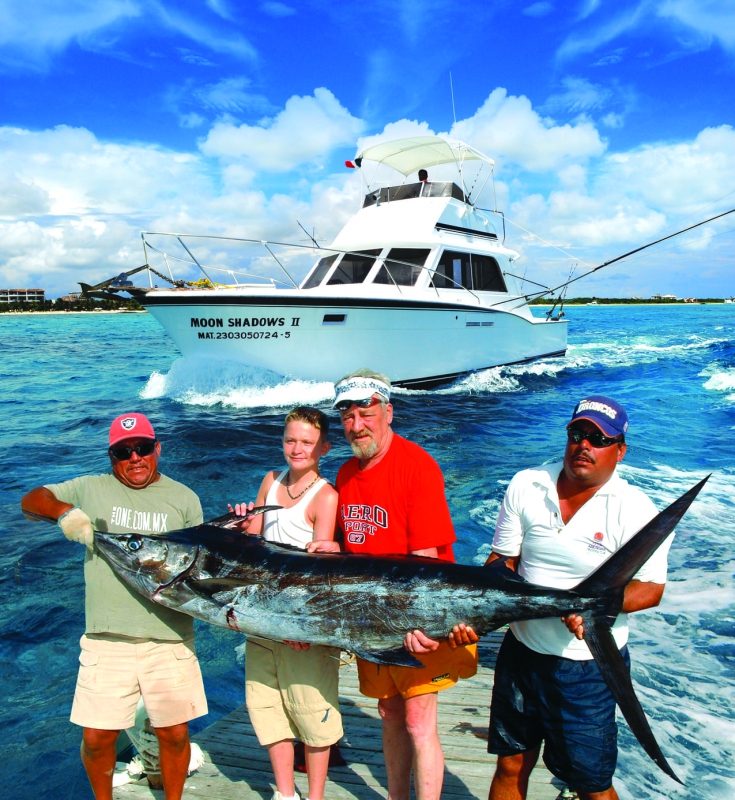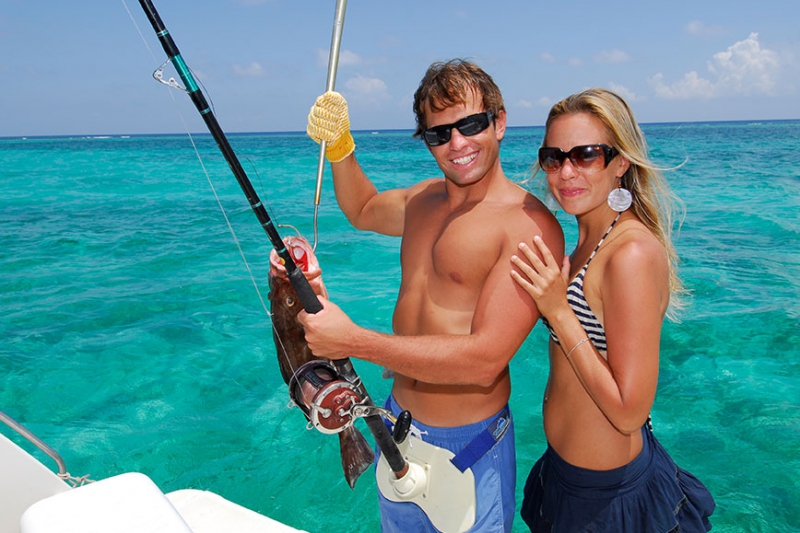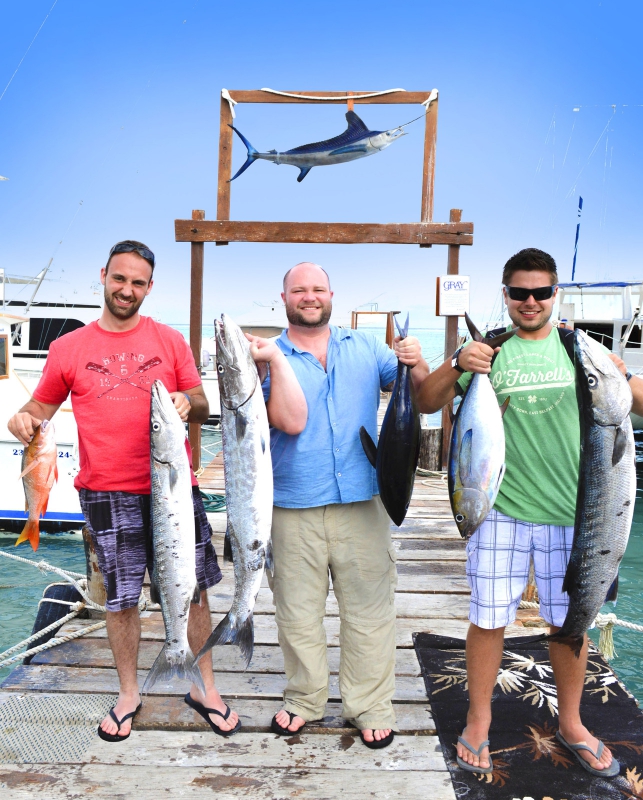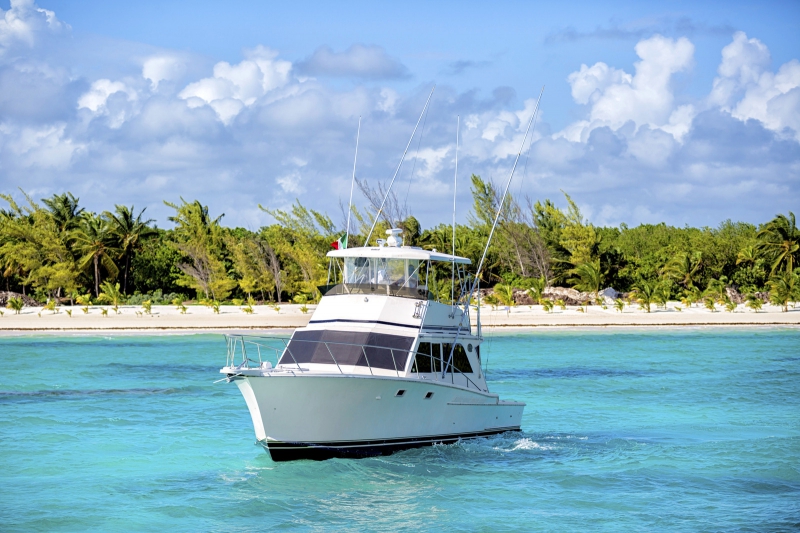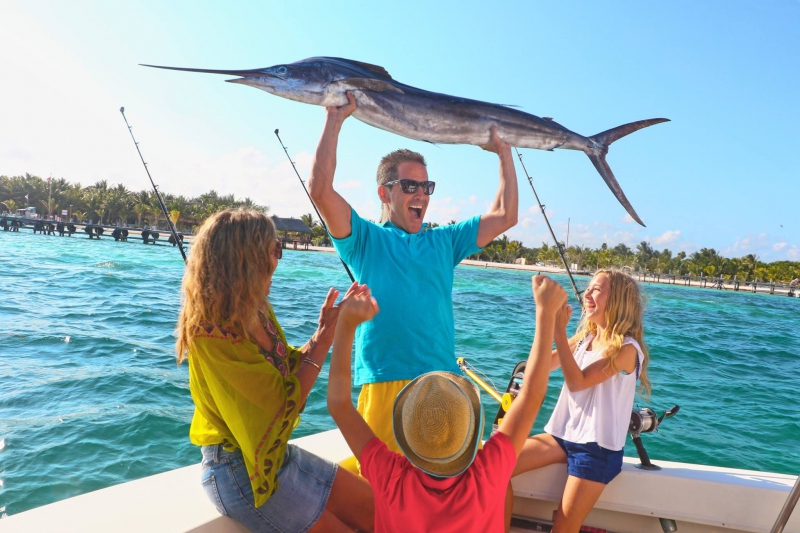 Maroma Anglers Club Fishing - Without transportation
Riviera Maya
Duration
Description of Maroma Anglers Club Fishing
Realize yourself as an expert fisherman on a fun and exciting fishing trip with our expert sailors and stay to enjoy Maroma, the most beautiful beach in the Caribbean!
Realize yourself as an expert fisherman on a fun and exciting fishing trip with our expert sailors and stay to enjoy Mar...
General information of Maroma Anglers Club Fishing
-Monday to Sunday
-The tour starts at 8:30 am and 1:30 pm
-Hotels in Cancun, Playa del Carmen and Riviera Maya
-Departing point for those coming from Cozumel: Playa del Carmen

What is Included Maroma Anglers Club Fishing
Fishing Yacht Rental for 4 or 6 hours
Fishing team
Captain and Crew
Live Bait
Water, soft drinks and beer on board
Local Fishing Permit
Admission to the Maroma Beach Club, the best beach in the Mexican Caribbean.
AP and RC insurance

What is Not Included Maroma Anglers Club Fishing
Souvenirs and photos
Locker or Towel Rental
Consumption of food and drinks a la carte.
taxidermy
Garnishes to accompany the fishing.
Dock use taxes 15 dollars per person:
Please note that if your tour includes the use of a port or pier, please bring cash to pay the required tax directly at the port or pier.
Transportation ($20 USD por persona en servicio compartido, se paga directamente al hacer check in en la Marina de Maroma Beach)
Recommendations of Maroma Anglers Club Fishing
Bathing suit and a change of clothes to fully enjoy your visit
Extra money to buy photos, souvenirs and to try the delicacies of our Cocotales restaurant
Hat, sunglasses, sandals and light clothing to protect you from the sun.
Motion sickness medication (in special cases)
Regulations of Maroma Anglers Club Fishing
Departures 8:30 a.m. and 1:30 p.m.
Shared or private ride option.
In shared travel maximum 6 passengers and in private travel maximum 8 passengers (changes may apply due to sanitary instructions for healthy distance)
We cook your catch at no cost!
Charters are for up to 6 pax, additional pax have an extra charge. Characteristic:
It is carried out in boats specially designed and equipped for sport fishing. 6 rods are mounted including out and downrigger and bottom fishing and trolling is carried out. Fresh bait service Boats from 36 to 42 feet. All with bathroom, cabin and fishing chair, Down Rigger, Out Rigger, Fish Finder, and GPS.
Important notes:
The fee for the use of the pier and beach cover must be paid when registering at the ticket office.
For your safety, if your mobility is limited, you have back problems, recent surgery or are pregnant, we recommend that you consider some other less impact activity.
If the client suffers from a physical illness or a special need, they should contact us to find out if they can take the regular tour or if a special tour is required.
Cancellations without charge are made if it is between 24 hours of the selected activity, after which a 100% no-show charge is made.

**** IMPORTANT: Operation is suspended on December 25, 2022 and January 1, 2023 ***
Cancelation policies of Maroma Anglers Club Fishing
Full refund will apply in the following cases:

1. When the service is canceled by the supplier.

2. Due to illness, presenting a doctor's report.

3. The Cancellation or date change is made prior to 11:00 am the day before the service.



No refunds will apply:
1. If the client does not show on the date and time of service.
LOMAS TRAVEL
Extra passenger for Charters
LOMAS TRAVEL
Charter Trip (4 hrs)
LOMAS TRAVEL
Charter Trip (6 hrs)