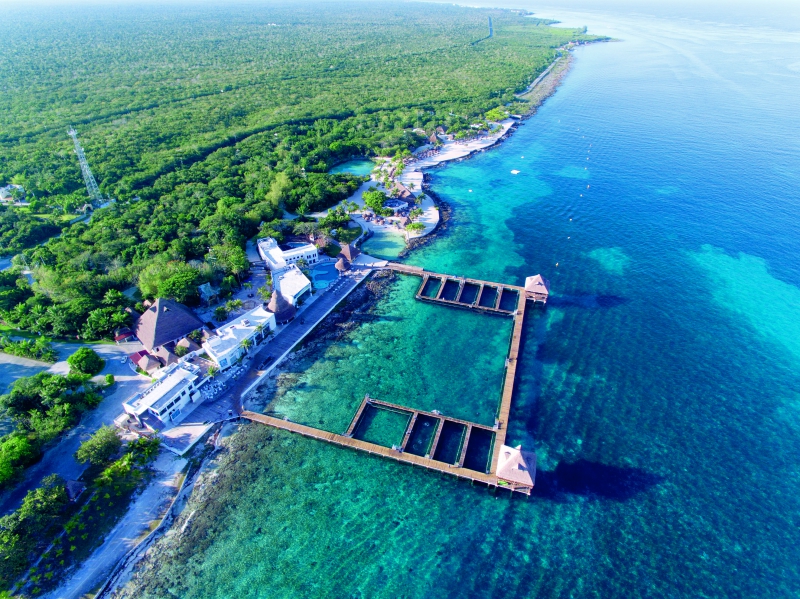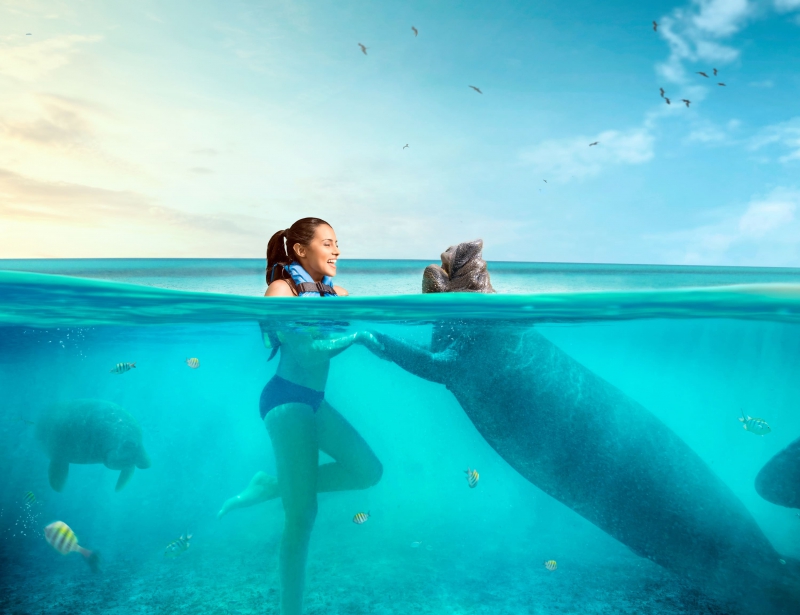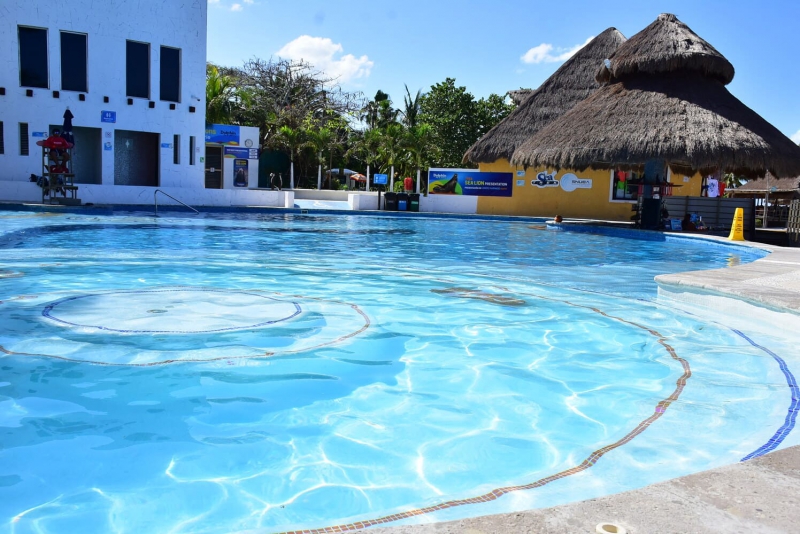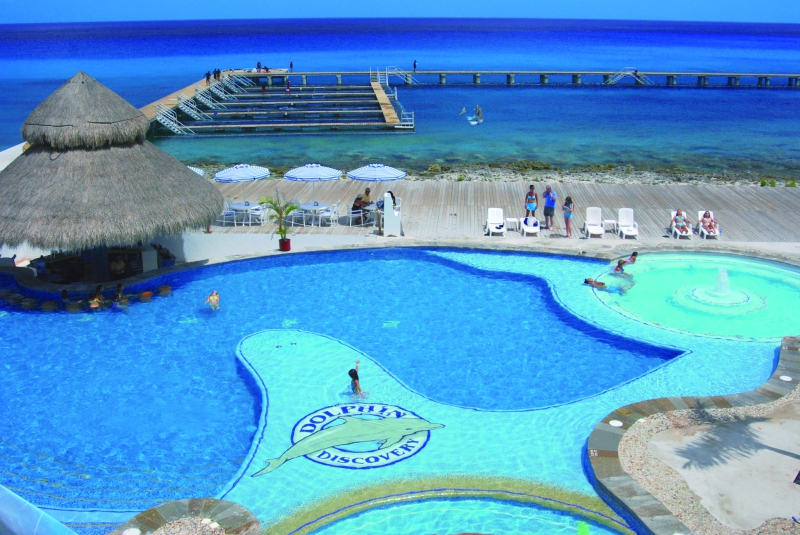 Cozumel Manaties Interactive - Without transportation
Cozumel
Duration 30 Minutes
Description of Cozumel Manaties Interactive
The island of Cozumel is waiting for you to give you a moving experience with one of the most adorable marine mammals in the world, manatees! Our manatees are very docile, gentle and always excited to meet visitors. With the Manatee Encounter program, you will be able to swim with these friendly marine mammals up close.
A heartwarming interaction with a chubby marine mammal!...
General information of Cozumel Manaties Interactive
Days of Operation: Monday to Sunday
Schedules: 10:00 a.m. and 2:00 p.m.
Maximum Capacity per schedule: 10 persons
All services require prior reservation.
Dolphin Discovery at Chankanaab Park opens daily from 9:00 a.m. to 4:00 p.m.
What is Included Cozumel Manaties Interactive
Manatee Encounter Program:
30 minutes in the water
Interaction with Manatees
Behavior: Hug, feeding, caress.

Buffet Lunch
Non-alcoholic beverages
Free Wi-Fi
Lockers, restrooms and showers.

Admission to Chankanaab National Park:
Marine Mammals Presentation
Snorkel Area
Pool Area
Chankanaab National Park Garden
What is Not Included Cozumel Manaties Interactive
Transportation to/from Chankanaab National Park
Park admission for companions. (Adults: $26. USD / Children (4-12): $19.00 USD
Snorkel gear
Food and beverages not included in this program.
Souvenirs and photos
Towels
Other activities in Cozumel
Recommendations of Cozumel Manaties Interactive
Bring:
Swimsuit, towel, hat or cap, sunglasses and extra money to buy photos, souvenirs, taxis and extra expenses. Do not bring valuables.

It is important to arrive 30 minutes before your program, remember you´ll receive a briefing before your swim.

If you have any health or physical problem, please contact us before booking your reservation, so we can provide you with full information about our services.

If transportation is included, please note that pick-up varies depending on the location of the hotel, we suggest you contact us 24 hours before your tour to reconfirm your schedule.

If you get to Cozumel Island by cruise ship, verify your schedule before booking to avoid inconveniences.
Regulations of Cozumel Manaties Interactive
The use of sunscreen (or biodegradable) is not allowed in any of our programs.
The use of a life jacket is required in all water programs.
For security reasons, the use of cameras in the water is not allowed. Professional photos will be available for sale.
The sale and consumption of alcoholic beverages is only for adults.
Children must be over 1 m tall to participate in the manatee program.
Infants from 1 to 5 years old with a height of up to 1.19m / 46.85in must complete the swimming experience accompanied by 1 paid adult.
Children under 5 years of age with a height greater than 1.19m / 46.85in will pay a Minor ticket and must complete the swimming experience accompanied by 1 adult. Both tickets have to be paid.
Children from 6 to 12 years old and those taller than 1.20m / 47.24in can do the unaccompanied swimming experience.
Cancelation policies of Cozumel Manaties Interactive
Full refund will apply in the following cases:

1. When the service is canceled by the supplier.

2. Due to illness, presenting a doctor's report.

3. The Cancellation or date change is made prior to 11:00 am the day before the service.



No refunds will apply:
1. If the client does not show on the date and time of service.
LOMAS TRAVEL
Without Transportation